Makoko Floating School
floating school in the middle of a slum in lagos lagoon
Founding year:
Jahr der Gründung:
2013
Time period:
time period:
2013-2016
on the water (Lagos Lagoon)
Target Group:
Zielgruppe:
The community of Makoko is a floating, fast-growing slum and part of the megacity of Lagos. Around 100,000 inhabitants live mostly in pile dwellings, whose preservation is permanently threatened by rising sea levels, heavy rainfall and flooding. Kunlé Adeyemi created a place for education with the construction of an island that responded in its design to the environment and its problems. Unlike the other huts, the school was a floating architecture that could adapt to the water level. It provided access to free primary education for about 50 children. The materials used to build the school and the structure came from the neighborhood and reflected the local community and culture.
Sustainable, ecological building systems and urban water cultures for the region's growing population, as well as an educational opportunity for the children who live there.
The construction of the floating school prevented the government from dissolving the community. Due to heavy rainfall, classes are often not possible. In 2016, the school was destroyed in a storm.
Criticism: From the beginning, there were concerns about the safety and sustainability of the project. The project was accused of being a prestigious architectural experiment rather than a humanitarian innovation for marginalized communities, raising ethical questions about building practices and their responsibilities. Because the school was built on water, there was no clear ownership or responsibility.
Initiators
Initiator*innen
Kunlé Adeyemi
Kunlé Adeyemis team of NLÉ
Makoko community

After building a prototype support by:
Heinrich Böll Foundation, United Nations Development Programme (UNDP), Federal Ministry of Environment Africa Adaptation Programme, Yaba Local Council Development Area (LCDA) and the Makoko community
Further information
Further Information
Under construction, 2013, middle level classroom. Photo: NLÉ, Source: http://www.nleworks.com/case/makoko-floating-school/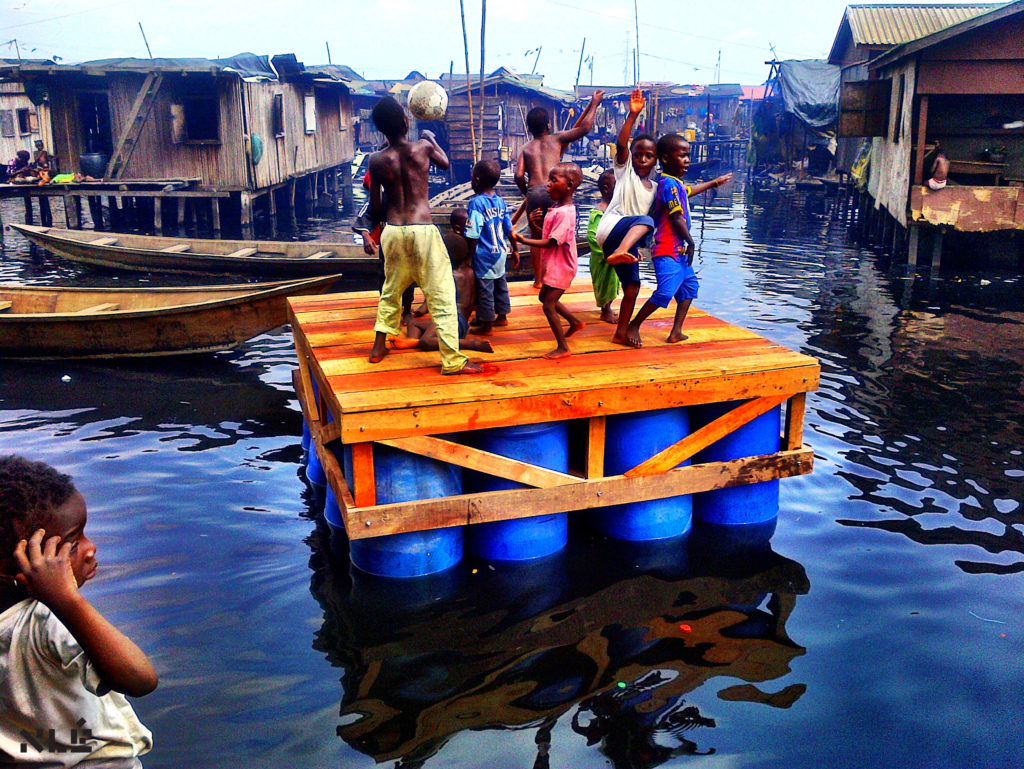 Platform prototype, 2013. Photo: NLÉ, Source: http://www.nleworks.com/case/makoko-floating-school/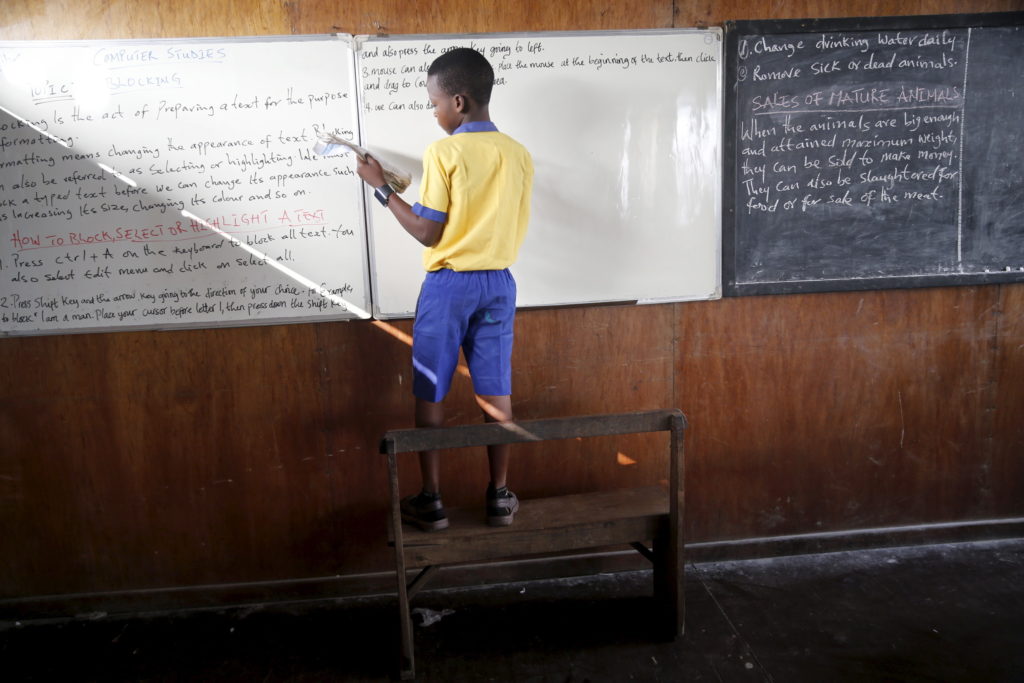 Pupil at the blackboard of the Floating School. Photo: 2016, © picture alliance / REUTERS / AKINTUNDE AKINLEYE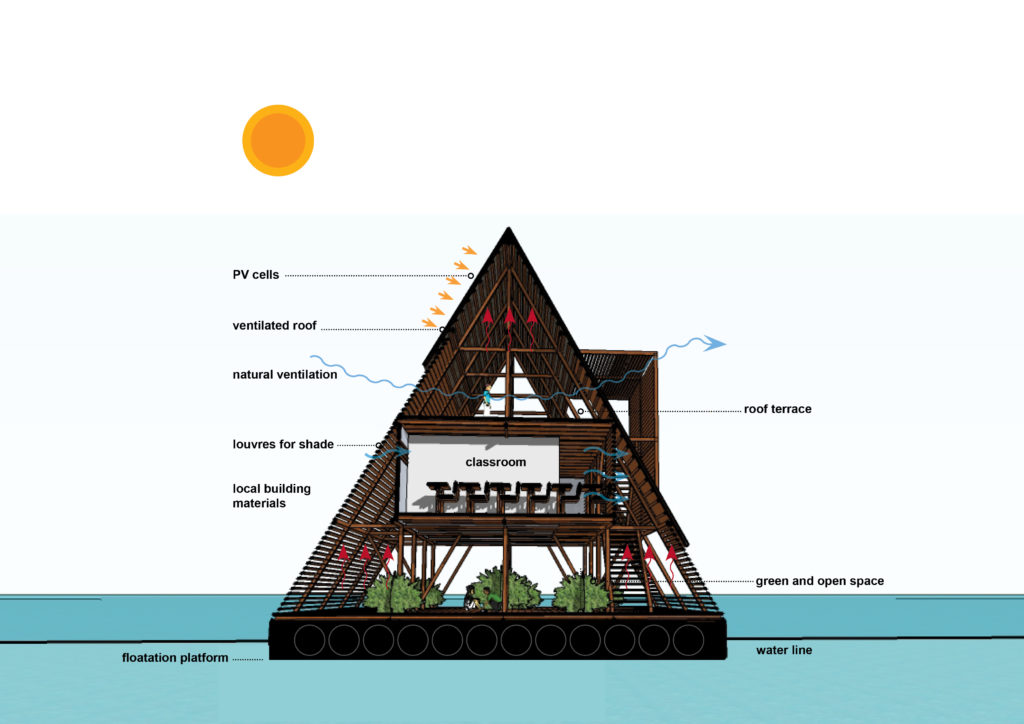 »Energy and Environment«, Diagram. Photo: NLÉ, Source: http://www.nleworks.com/case/makoko-floating-school/
distance-l8 - 1920
distance-l7 - 1602
distance-l6 - 1568
distance-l5 - 1440
distance-l4 - 1325
distance-l3 - 1164
distance-l2 - 1080
distance-l1 - 1024
distance-s1 - 799
distance-s2 - 720
distance-s3 - 640
distance-s4 - 414
distance-s5 - 320