Von: 23. Sep, 2021 21:00
Bis: 23. Sep, 2021
Gustaf-Gründgens-Platz
STEALTH.unlimited
STEALTH.unlimited (Belgrad/Rotterdam) ist eine international tätige Raumpraxis, die von Ana Džokić und Marc Neelen gegründet wurde. Als Workshopleiter*innen im Live-In Lab stellten sie ihre Arbeit vor.
STEALTH.unlimited (Belgrade/Rotterdam) is an internationally active spatial practice founded by Ana Džokić and Marc Neelen. Their work is situated between future fiction, spatial intervention and the politics of possibility. Over the last decade, Ana and Marc have co-initiated several cooperatives in the fields of housing, energy and finance to rethink the economy through collective civic capacities and create urban commons. Their book »Upscaling, Training, Commoning« (2018) traces these adventures after the 2008 global financial crisis.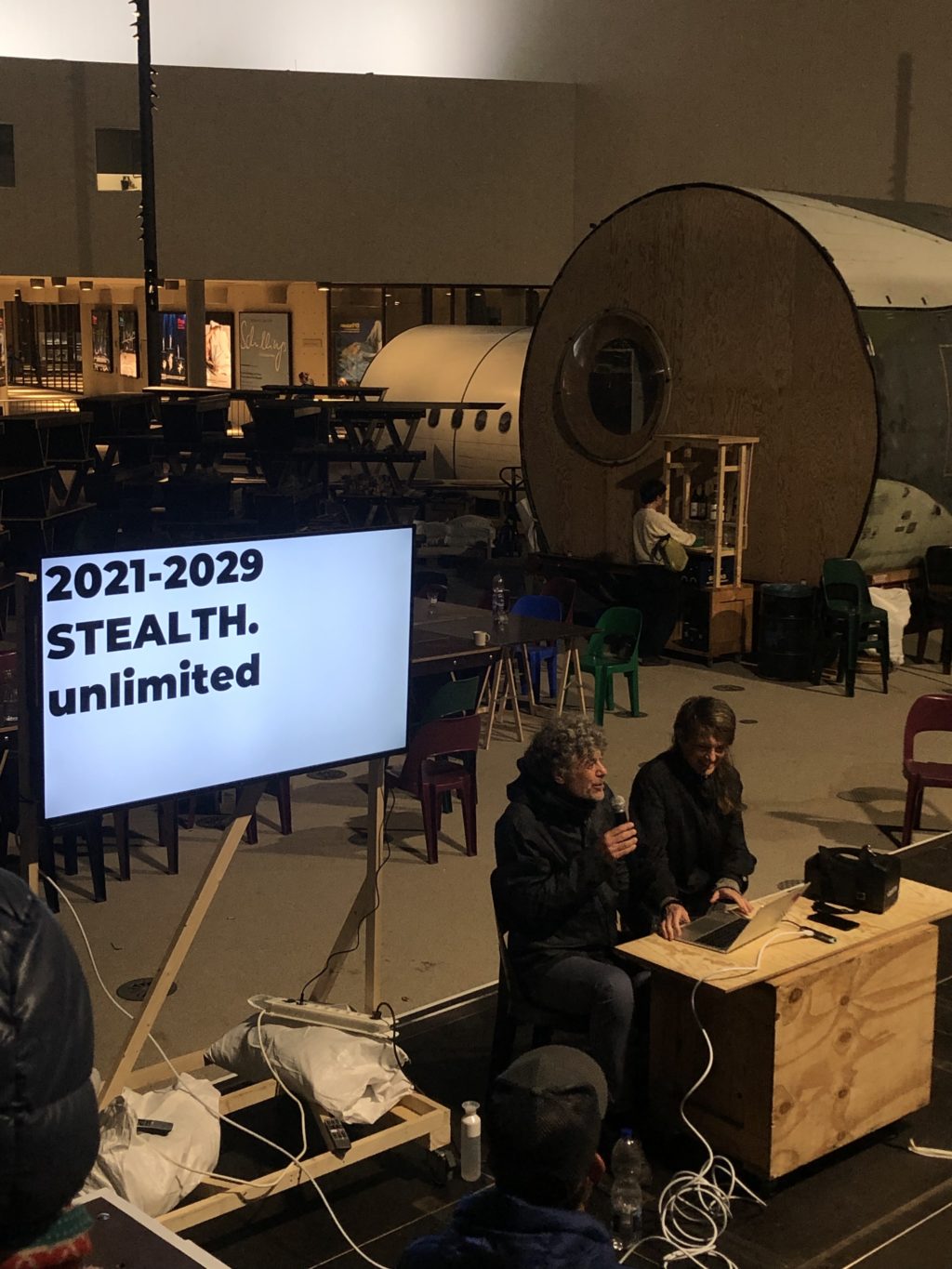 Presentation of STEALTH.unlimited at the Live-In Lab, Photo: Anne-Marie Franz
Vorstellung von STEALTH.unlimited im Live-In Lab, Video des Instituts für Kunstgeschichte der HHU, Projekt »beuys2021«/»Plastische Demokratie« – Redaktion: Projektbüro »beuys2021« und raumlaborberlin.
Links:
Members
distance-l8 - 1920
distance-l7 - 1602
distance-l6 - 1568
distance-l5 - 1440
distance-l4 - 1325
distance-l3 - 1164
distance-l2 - 1080
distance-l1 - 1024
distance-s1 - 799
distance-s2 - 720
distance-s3 - 640
distance-s4 - 414
distance-s5 - 320