Rosenwald Schools
Schools for African American Students in the USA
Founding year:
Jahr der Gründung:
1913
Time period:
time period:
1913-1932/1954
Southern States of the US
Target Group:
Zielgruppe:
The US entrepreneur Julius Rosenwald (1862-1932), son of Jewish immigrants, met the educator, social reformer and civil rights activist Booker T. Washington in 1911. The contact developed into a collaboration for a plan to build schoolhouses for African American children in small towns in the South where they were previously lacking. Initially, six small schools were built in rural Alabama, opening in 1913 and 1914. In 1917, the Julius Rosenwald Foundation was established to support the "welfare of mankind". Rosenwald supported the work of Booker T. Washington at the Tuskegee Institute and funded the creation of thousands of schools for rural African Americans in the southern states. Rosenwald received the most attention for the more than 5,000 Rosenwald Schools and the 4,000 libraries that were included in these schools. The network of new public schools subsequently employed more than 14,000 teachers.

Schools for African American students in the southern states
From 1932 onwards, no further buildings followed due to a lack of subsidies, and the last school was built in 1937. In 1948, the Julius Rosenwald Fund was terminated. In 1954, racial segregation in education was declared unconstitutional - the Rosenwald schools lapsed, many fell into disrepair or were destroyed. In 2002, the National Trust for Historic Preservation listed the Rosenwald Schools as »endangered places« and in 2015, the National Trust classified the Rosenwald Schools as national treasures. Since then, many surviving buildings have been preserved by the National Trust and activists and used as schools, community centres, museums and more.
Initiators
Initiator*innen
Julius Rosenwald and Booker T. Washington
Tuskegee Institute
Further information
Further Information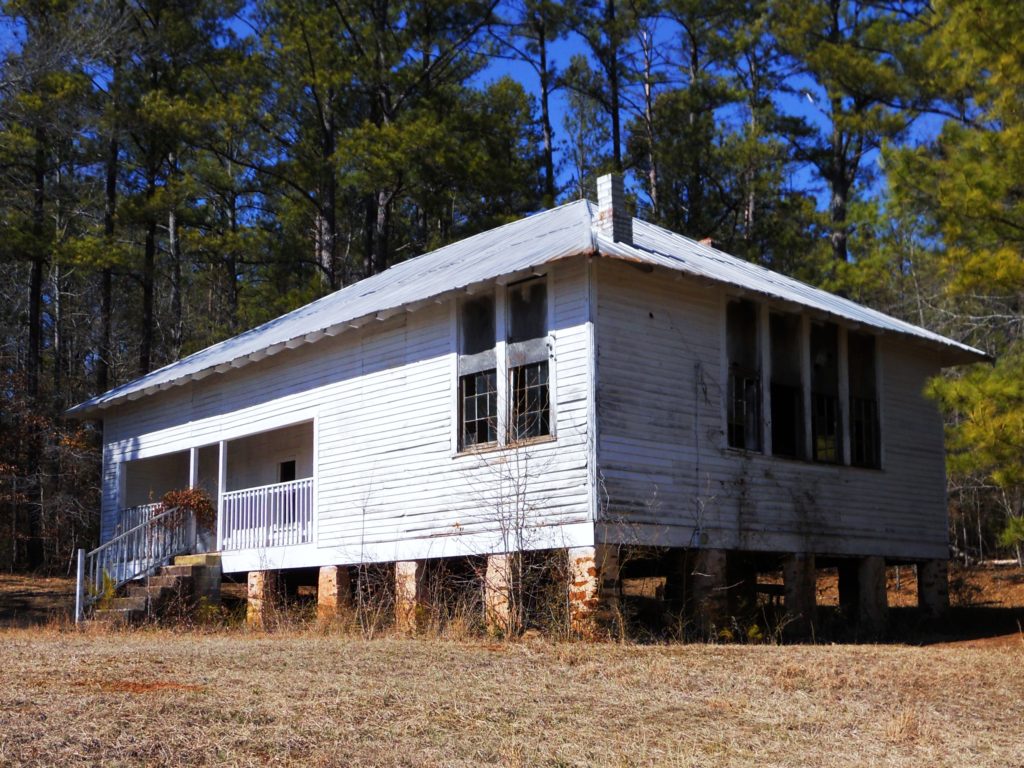 New Hope Rosenwald School near Fredonia in Chambers County, Alabama, built 1915, condition 2011. Poto: SaveRivers, 2011, Licence CC BY-SA 3.0, Source: Wikipedia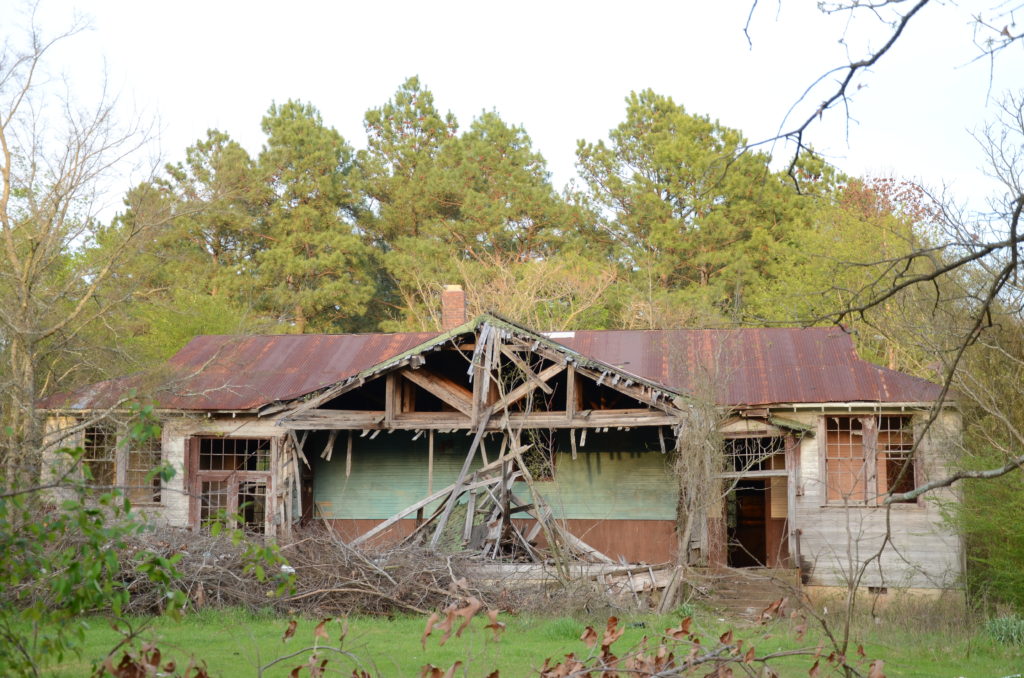 Oak Grove Rosenwald School, Arkansas, built 1926, condition 2016. Photo: Valis55, 2016, Licence: CC BY-SA 3.0. Source: Wikipedia
The former San Domingo Rosenwald School near Sharptown, Maryland, built in 1919, now used for community gatherings after renovation in 2014. Photo: Acroterion, 2020, Licence: CC BY-SA 4.0. Source: Wikipedia
distance-l8 - 1920
distance-l7 - 1602
distance-l6 - 1568
distance-l5 - 1440
distance-l4 - 1325
distance-l3 - 1164
distance-l2 - 1080
distance-l1 - 1024
distance-s1 - 799
distance-s2 - 720
distance-s3 - 640
distance-s4 - 414
distance-s5 - 320