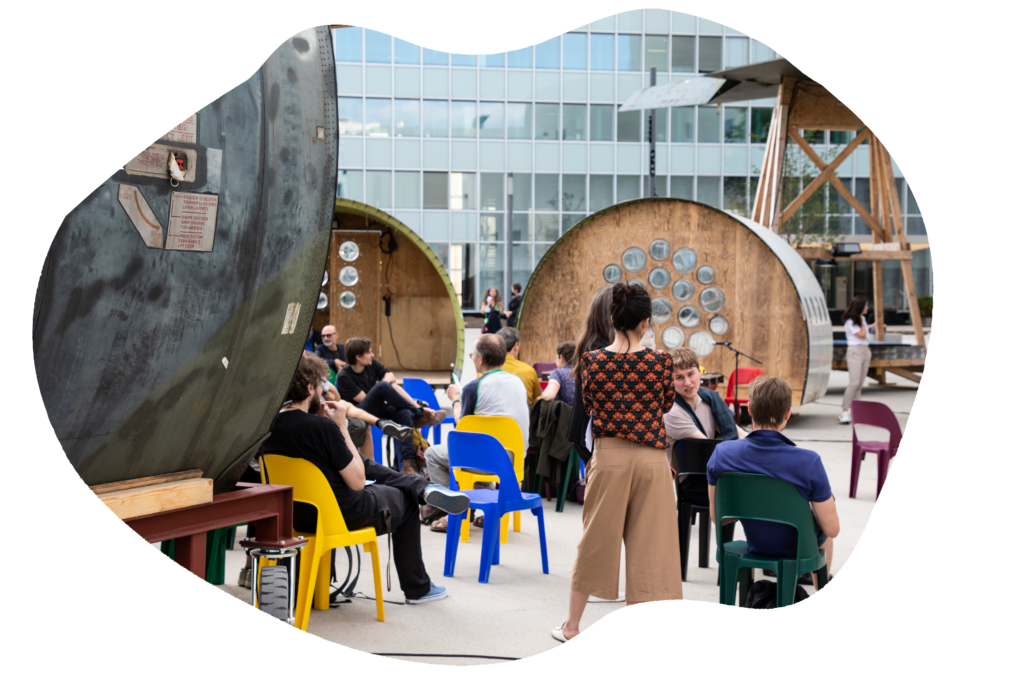 The Live-in Lab took place from 22 - 29 September in the experimental architecture designed by raumlaborberlin in front of the Düsseldorf Schauspielhaus on Gustaf-Gründgens-Platz.
Über den Zeitraum von einer Woche hinterfragten fünf unterschiedliche Workshops die Protokolle des demokratischen Stadtmachens, in demokratietheoretischen Ateliers wurden neue kollektive Formen des Zusammenlebens erforscht und in künstlerischen Aktionen erprobt. Eingeladene Residents und Chronicler begleiteten wie freie Radikale das Live-in Lab in ihrer eigenen Formensprache.
The open spatial structure allowed situations of working, cooking and living together to merge with the urban space and became a place of encounter and conversation.
During the term of Live-in Lab, there were workshops with Collectif Etc, STEALTH.unlimited, Arnold Dreyblatt, Kaltwasser/Fraas/Ronz and raumlaborberlin. The Open Call for participation ended on 22 August 2021.
distance-l8 - 1920
distance-l7 - 1602
distance-l6 - 1568
distance-l5 - 1440
distance-l4 - 1325
distance-l3 - 1164
distance-l2 - 1080
distance-l1 - 1024
distance-s1 - 799
distance-s2 - 720
distance-s3 - 640
distance-s4 - 414
distance-s5 - 320